The movie I've been working on is completed. The film is called Private Number and there will be a special premiere / industry screening on July 17th. Private Number is a psychological horror / thriller film and stars Tom Sizemore, Judd Nelson, Nicholle Tom, and Hal Ozsan. Here's the trailer:
The synopsis is such:
A series of cryptic phone messages and visions haunt a writer while he struggles to finish a novel. As they increase in intensity, he loses his grip on reality, eventually obsessing over an old mystery that will lead to horrific revelations about both him and his loyal wife.
So yes, I moved to Los Angeles a few years ago, and I heard the entertainment industry is an inevitability once you move here, so I figured what the hell and jumped in.
I'm super excited about this. I worked on a TV show pilot, and now this is the first feature I've worked on. I've learned a lot about project development, budgeting, and sales strategy. How all that behind-the-scenes stuff works, and about marketing a film. It was a great opportunity. Lazrael Lison (Director) and Tatiana Chekhova (Producer) are awesome people — it was great working with them in an Associate Producer role, and of course I hope the film does well.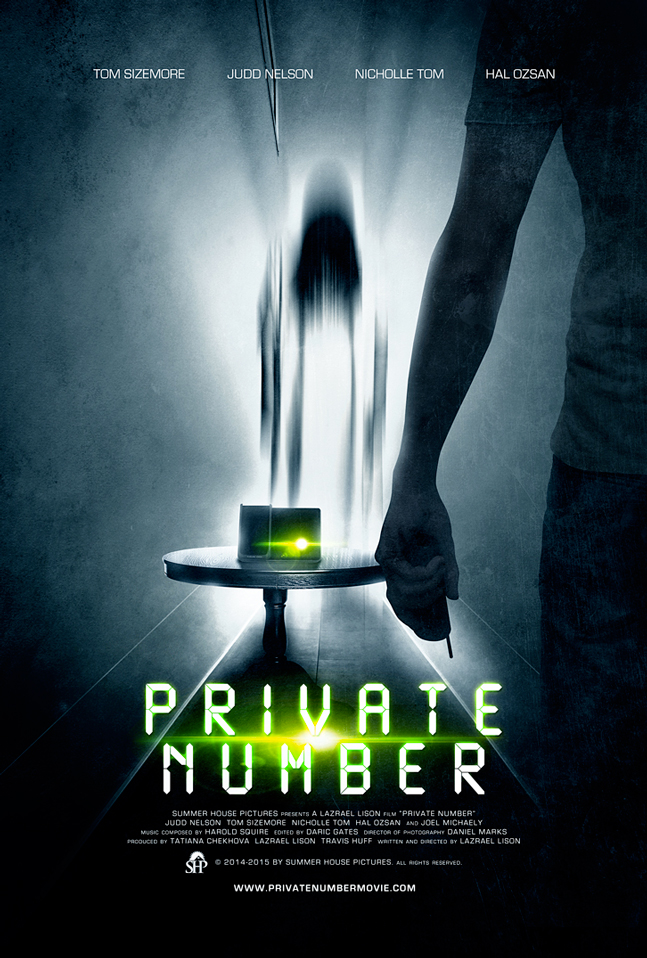 I'll post more about this once distribution is finalized. In the meantime I'm going to get back to finishing that screenplay I've been working on…