I had all these things that I used that I am not going to use anymore. They were convenient, sure. I'm over google and all these other big companies that collect all the data.
So, from all my sites except coinop.org, I've removed anything google I was able to, mainly:
Google Tag Manager
Google Analytics
That means for the WordPress sites I'm using Jetpack and only Jetpack to report on traffic. Justpack is Automattic, who also make WordPress, and I haven't read anything terrible about them yet, but eventually who knows maybe I'll have to turn that off as well and write my own WordPress plugin or maybe even move off WordPress. The future could be weird.
Anyway, ghostery etc on this site looks like this: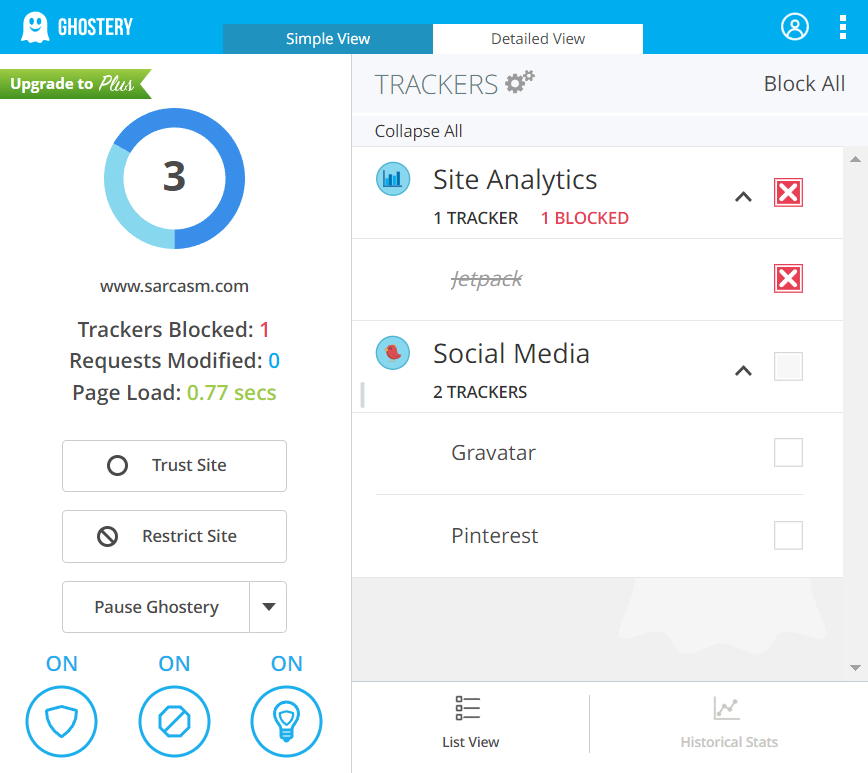 All that's left here is to track down the Pinterest nonce and get rid of it. Gravatar is used when you're logged in or when showing an author's gravitar and I don't think there is anything particularly terrible about it since it's also an Automattic thing.
On minimalist.com I still need to remove Google's fonts from my theme, which is going to involve me making my own theme, since you have to serve their fonts from their servers, and of course, they track everyone always and you can't trust them which is the whole point of this. So: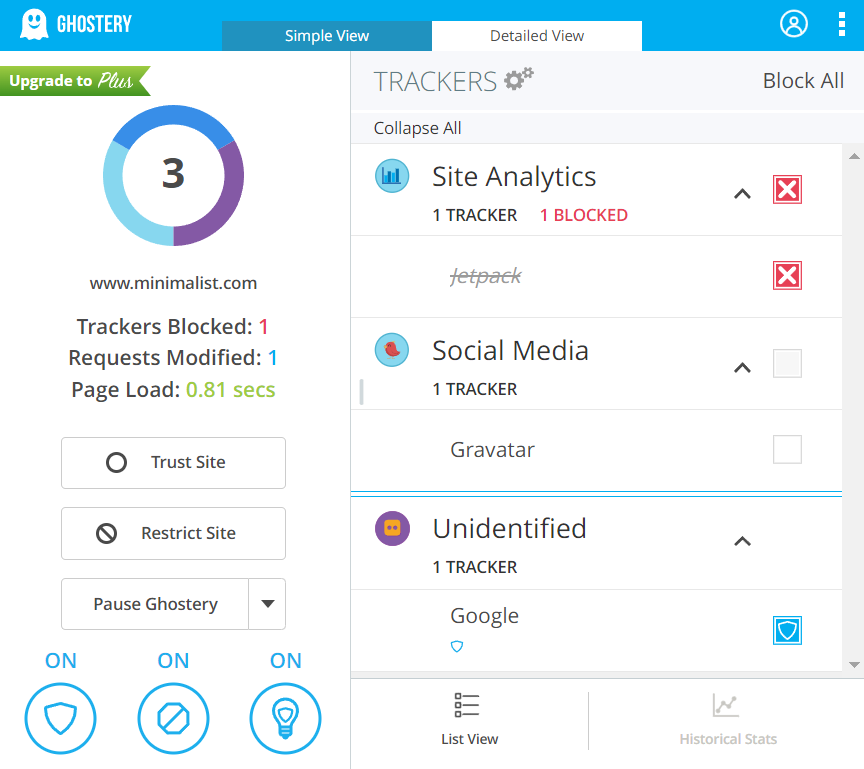 On kurtkoller.com I have nothing because it's just a pointer site to my other things and I don't care about traffic.
Coinop is going to take me a minute because the site is a .NET6 app and has nothing currently set up internally for session/page counting. All I really care about is how many unique people are coming every day/week/month and what is getting looked at, but it was always like "google analytics just does that no big deal" but I'm going to have to build something, I guess.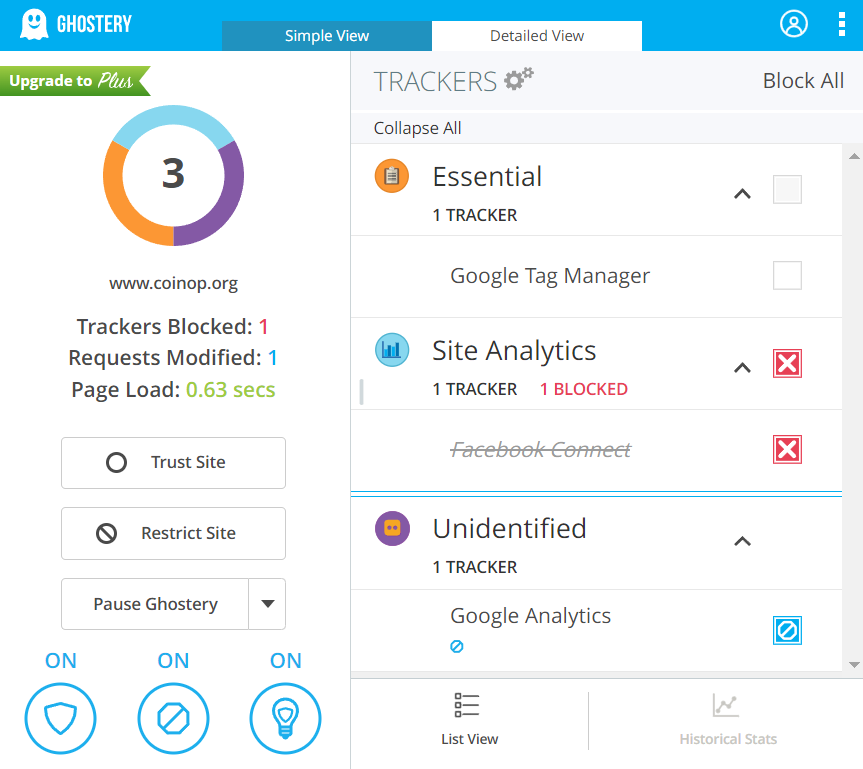 As you can see, I also have a Facebook situation there. There's a link to the coinop Facebook group, and the ability to join the group from the home page of the site, I will probably be removing that in the next week or something, I'm pretty sure it has no value for me or anyone else.
Just thinking out loud.